From the Desk of Pat Davis
Friend —
When I started ProgressNow NM five years ago, we knew that building a new progressive majority for New Mexico would take both more progressive voters and candidates.
And we've done a ton already. Look at what you helped accomplish through ProgressNow NM just this summer alone: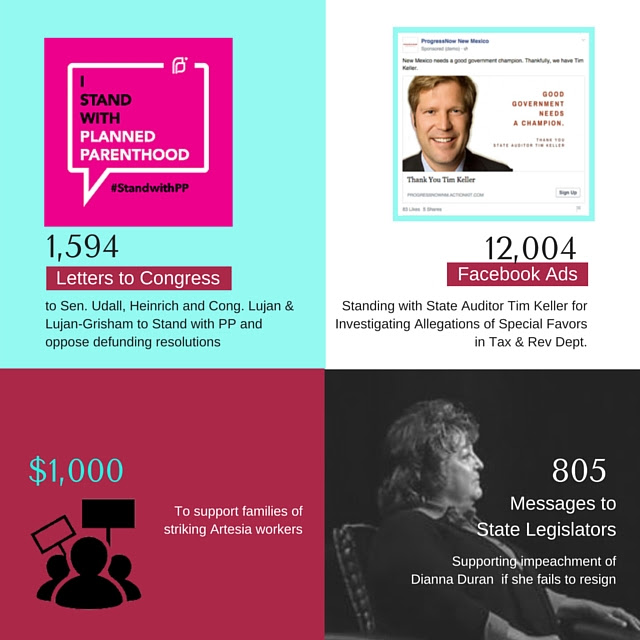 Since we sent our first email to just a few thousand voters, we've grown into New Mexico's largest advocacy organization.  We've even opened our second office in Las Cruces to support progressives in Governor Martinez's own backyard.
Along the way, we've challenged progressives to step up and run for office where they saw a chance to make a difference.
Now, after years of asking others to run, I'm taking a little of my own advice.

When a city council seat opened up in my neighborhood, I stepped up. Now I need to take the next two weeks off to finish my campaign for city council in Albuquerque. 
But in order to take these next weeks off, I need a quick favor.
We started ProgressNow NM with just two staff members and borrowed office space.  Today we have five staffers and a new office in Las Cruces. Our team is working hard to get ready for municipal elections elsewhere in the state, the state legislative battles coming in January, and the 2016 statewide elections.
My job is usually to do the planning and fundraising to be sure my team has the tools they need to stay on watch for right-wing shenanigans and to prepare for upcoming fights.
Their work is so important, the only way I can take a few weeks off during this critical time is if I can meet my fundraising goals early, and I need your help.  Will you chip in to help our staff stay on the ball while I finish my election?
Thanks,

Pat
PS – Your help of just $20 pays for the media monitoring software we use to track conservative statements in the press for one week.  $50 pays for a day for of our researchers to finish a project tracking votes from the legislature so we know whose side they are on when the State Senate gavels back in session in January.   And your $10, combined with $10 from a few others helps fill those gaps, too.  The work we do is tooimportant to put on pause. That's why I'm asking for your help.  Thanks – pd