Election Day is nearly upon us, although THOUSANDS of New  Mexicans have already taken the opportunity to vote early, either by submitting an absentee ballot in the mail or dropping it off or through early voting. Tomorrow  (Tuesday, October 20) is the last day to request an absentee ballot if that's how you want to cast your vote this year.
If you haven't voted yet, here are some questions we've seen about the process!
FAQs
Where can I vote in person? 
You can find a polling location near you no matter what part of the state you live in.
I'm not registered to vote; is it too late? 
You can register to vote in person at your County Clerk's office for this election, and vote the same-day until October 31.
When is the last day to mail in my ballot? 
Ballots MUST be received by 7 pm on Election Day (November 3) whether you mail it or drop it off in person. If you're planning on mailing it, we recommend mailing it ASAP.
Here are some other important dates to keep in mind: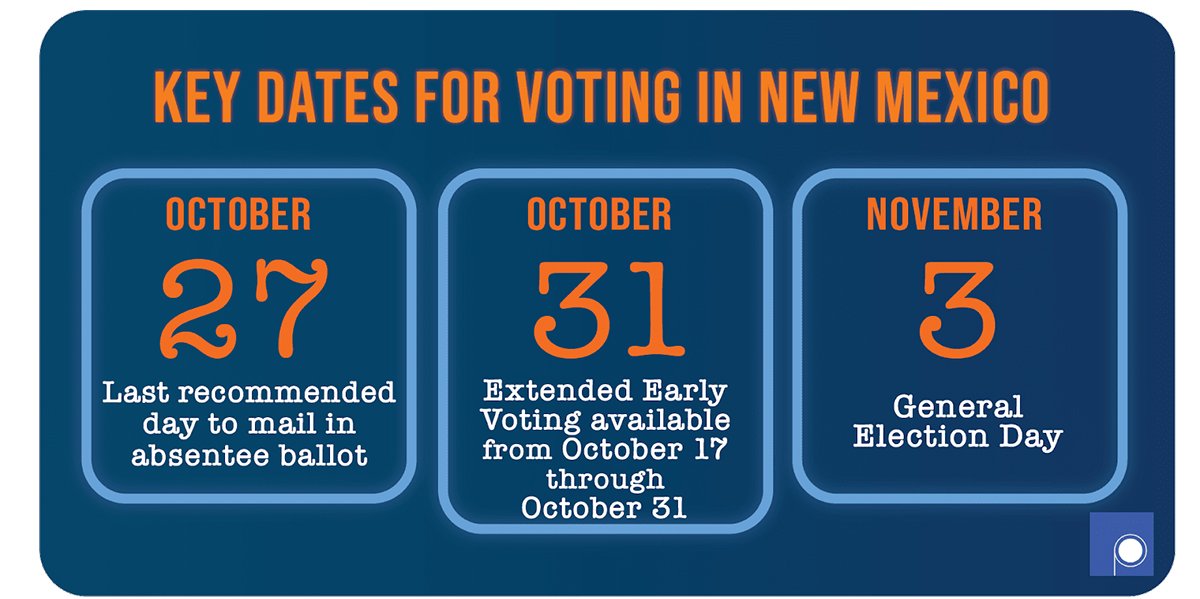 I requested my absentee ballot via mail. Can I return it in person? 
Yes. You can return it to any voting location up through Election Day, November 3.
I requested my absentee ballot, but now I want to vote in person. What now? 
We recommend you follow through with your absentee ballot and return by mail or in person. But if you really want or need to vote in person after requesting an absentee ballot, you can still vote in person at a polling location but will have to fill out an affidavit to declare your absentee ballot void. The ease of this process varies with each polling location.
What if I make a mistake on my absentee ballot? Am I stuck with that or can I get a new one?
Because of the timing and need to void the first absentee ballot, your best course of action will be to vote in person. You WILL have to sign an affidavit to void the absentee ballot you're not returning. If you have further questions about a mistake on your absentee ballot, call your local County Clerk office.
My friend asked me to drop off their ballot when I take mine. Can I return more than one ballot to a polling location?
Not just anyone can return your ballot for you. Designated caretakers or immediate family members can help if returning an absentee ballot in person becomes difficult for any reason. That person MUST ALSO sign YOUR ballot envelope in the space provided and may be asked to provide ID when returning more than one ballot.
I've heard of drive-up ballot drops and ballot drop boxes. Are there any in NM?
Yes! Some (not all) counties have dropboxes for returning your ballot. You can find out if your county has them and where they are by clicking here for the NM Secretary of State dropbox info.
What's up with social security numbers? 
If you're voting with an absentee ballot, you'll need to provide the last four digits of your social security number UNDER the security flap of the outer envelope. This is true whether you mail it or drop it off in-person.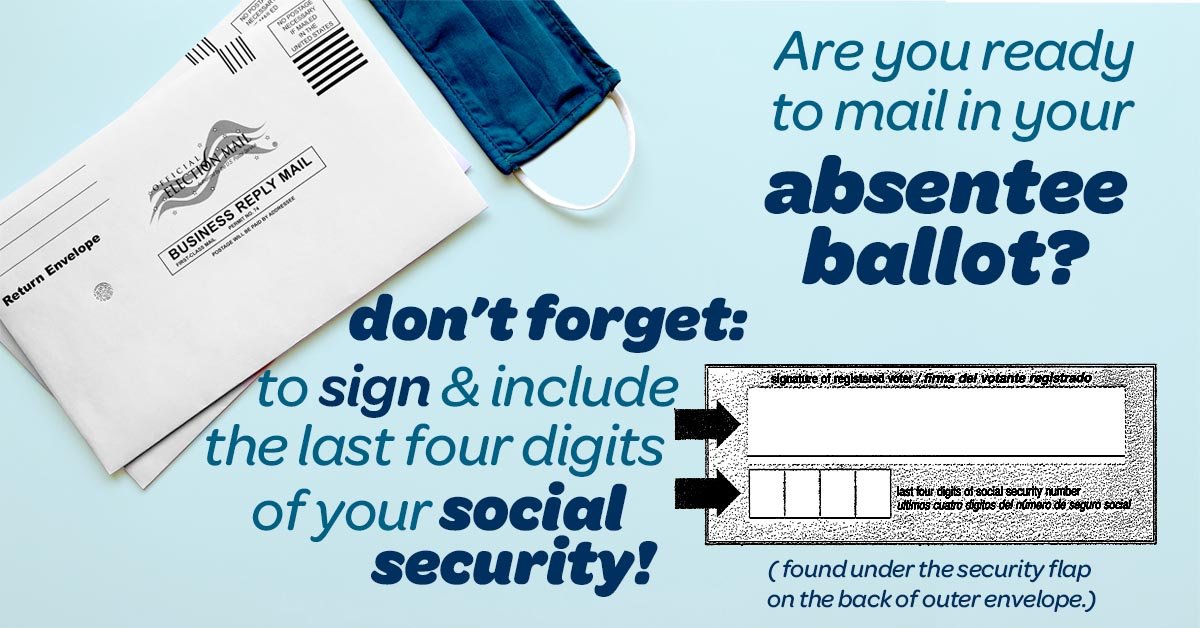 What happens if I experience voter intimidation at the polls? 
The Secretary of State has a comprehensive list of how to deal with this potential occurrence. You can find that here at Guidance on Voter Intimidation and Discriminatory Conduct.
Remember that for many people in our communities, calling law enforcement to come to a voting location IS a form of intimidation, so it's best to identify and speak with an election official on-site and then consider filling out an official complaint form, in the link above.
What do I do if I am turned away?
If you are told that your name is not on the voting rolls, you can and should complete a provisional ballot. You can learn more about provisional voting here.
How can I volunteer for the election?
There are several ways to help during an election.
You can be an official poll worker for the county in which you are registered if you meet the qualifications and complete the training.
You can be a poll watcher/challenger. These positions require advanced applications and approvals. Find out more here.
We hope this helps and if you have any other questions be sure to hit us up on social or email us at [email protected].